Jeff's Sports Page
Running
Swimming
Triathlon
2021 NEWS: Nothing Yet
2020 NEWS: Everything Canceled
2019:
09-Aug-2019 Langen 3000m open water. It's not offically a race, but of course we all race it!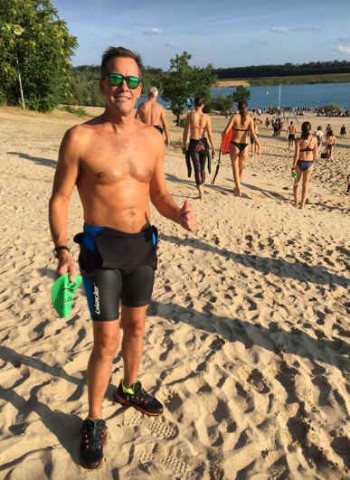 28-Jul-2019 HeidelbergMan for the HeidelbergCement Relay Team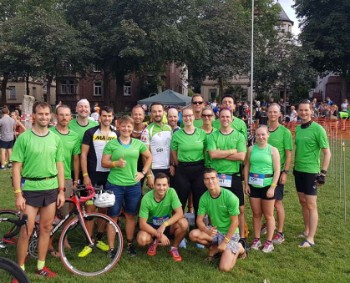 10-Jun-2019 5000m open water swim Losheim am See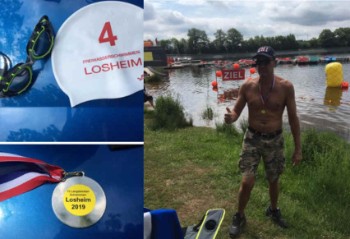 28-Jul-2019 HeidelbergMan for the HeidelbergCement Relay Team
*****************************************
Other Recent Events
04-Nov-2019 "Crazy Swimming" in Mainz 100 x 100m
1000m at TSG Maxdorf, January, 2019
03-Nov-2018 "Crazy Swimming" in Mainz 100 x 100m
Mainz 04-Nov-2017 "Crazy Swimming" 100x100m on 2 mins
Heidelbergman 2016/2017 Results
Team HeidelbergCement_5, 7th team
31-Jul-2016 12th place for Company teams
*****************************************
Results 31-Jan-2016 TSG Maxdorf Swim Meet:
200m freestyle 5th / 1st M50 http://goo.gl/0krGc1
1000m freestyle 14:12, 18th / 2nd M50 http://goo.gl/S6ouas
*****************************************
2015 NEWS:
Jeff comes out of retirement 02-Aug-2015 to do the swim leg of the HeidelbergMan Triathlon for the HeidelbergCement company team
*****************************************
How do I get enough wind in the lungs to blow into that Bass Saxophone for a 4 Hour Gig? See Below!
SPORTS BACKGROUND
The origins of my sports career go back to the 1970s at Suffield Academy where I was a member of the cross-country, swimming and track teams. This turned out be an optimal foundation for what would be a long running career and a brief stint as a professional triathlete.
Running 1984 - 2002
++++++++++++++++++++++++++++++++++++++++++++++
Links to the best running teams world wide:
Mohegan Striders New London, Ct.
SCSU Cross Country & Track New Haven, Ct.
++++++++++++++++++++++++++++++++++++++++++++++
JEFF'S LONG RUN
In 1984, inspired by the Olympics, particularly Joan Benoit's marathon, I re-took to the streets and prepared for the New Haven 20km. The race was a hoot and the journey began.
Within a couple years, I was participating at the collegiate level at Southern Connecticut State Universityand taking part in big world events like the New York, Boston & Berlin marathons, even logging a win at local races now and then. This 'run' lasted until 2002 when the 2nd knee surgery ended things…for now.
PRs
These will most likely stand unless some miracle Styrofoam® gets developed for knees. Until then, the sports action having to do with me will be able to be viewed in the swimming section.